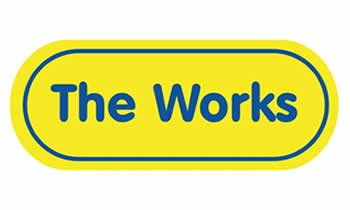 Broadplace has worked with The Works since 2014 to provide a performance focused Paid Search and SEO solution.
Our Multi-Channel PPC approach delivered 104% growth in revenue & improved ROI by 66%
Increase in Revenue
across Google Ads, Microsoft and Facebook.
Increase in ROI
improved efficiency on all major ad channels
Increase in Store Visits
driving increased footfall into the 500 stores in the UK
The Work's annual objective was to increase revenue whilst maintaining efficiencies. The target was to generate a 30% increase in revenue year on year whilst maintaining ROI.
Broadplace's overall strategy was to ensure that The Works were able to reach the wide range of audiences that their products catered for, across all platforms and solutions that were necessary. This was achieved using a combination of categorisation, prioritisation and automation.
With The Works having such a large inventory of products but also demanding ROI targets, Broadplace recognised that it was important to ensure that the campaigns provided the best coverage of these products to the users that were in-market to buy. It was necessary to create campaigns that were able reach those at all stages of the conversion path, from generating awareness and interest in the discovery phase, through to those ready and intent on purchase.
A structure was created across Google, Facebook, and Microsoft that enabled The Works to reach users during all points on their purchase journey, for all of the major product categories. This categorisation was important, as it enabled Broadplace to control the ROAS and budget flow for each product type, which with seasonality and demand changes was very important.
Broadplace's work exceeded everyone's expectations. The agency achieved 104% revenue increase.
The return on investment improved by 66%. And whilst online visits are increasing by over a third, the impacts on their offline business improved too, with footfall to stores and store visits increasing by 88%.
The Works is a discount retailer based in the UK. As a business they started up selling books, but now cater for a range of goods including art and craft supplies, toys, games, stationery and gifts. They have over 500 stores across the UK & Ireland as well as their website theworks.co.uk
Industry
Retail – Arts & Crafts, Toys, Books & Stationery.
Services rendered
Paid Search
Google Shopping Management
Facebook Ads
Search Engine Optimisation
PPC Consultancy
Don't just take
our word for it
Broadplace have been managing our PPC campaigns now for the best part of 4 years, and we have nothing but good things to say.
Though we've had a couple of different account managers during that time, the service that they've provided has been nothing but top quality and consistent.
There was an immediate improvement in performance when they came on board, and our exponential growth since then couldn't have been achieved without their assistance.
The key to the relationship has been that they act more like our partners instead of suppliers; they care about our results as much as we do.
Alex Beard
Digital Performance Manager – The Works
Ready to become our


next success story?