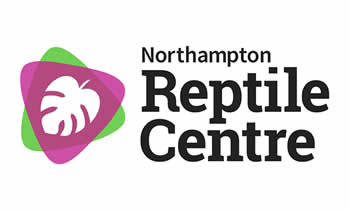 Northampton Reptile Centre are one of Broadplace's favourite clients, having worked and grown together over the last 4 years.
We've pushed the Reptile Centre to continue their strong growth, helping increase their online sales by 46% through our work on Google Ads and Facebook.
Increase in Revenue
directly through Google Ads and Facebook.
Increase in Impression Share
improving their online visibility on Google
ROAS over 6 months
delivering fantastic profitablility on the campaigns
According to insights provided by Google, the reptile and amphibian market was growing 14% year on year. Broadplace's account management team worked with Reptile Centre during their performance review to identify new opportunities for growth and optimisation across their advertising campaigns. 
We aimed to grow Reptile Centre's online marketing in line with the industry's year on year growth, while improving and maintaining a high stake in the market, against the client's major competitors.
With the increase in demand and competition, it was increasingly important for our team to challenge themselves to achieve the required results within a budget that was affordable for the client.
We believe in a holistic approach when it comes to paid advertising, so while we reviewed many areas of the client's existing campaigns, we also worked to identify opportunities to grow the client's business through additional platforms.
A key focus for the Google Ads account was to move towards Google's smart bidding strategies. Pairing this with a data driven attribution model was key to taking the account to the next level.
Our premier partnership with Google enabled us to share unique insights into data that would not otherwise be accessible to the client. These insights informed the decisions we made when it came to the Google Ads strategy. We were also able to share the privilege of access to betas of Google's products that had not yet been released to all accounts, helping the client to keep one step ahead of their competition.
Further to the optimisation of the Google Ads account, we identified an opportunity for the client to extend their marketing efforts to new platforms. With limited competition, Facebook Ads was the obvious choice to start. Using remarketing and dynamic product ads, we were able to re-engage existing customers or those that had browsed products without purchasing. To help increase brand awareness and expand the number of returning customers for Reptile Centre, we also set up a number of interest and lookalike audiences to target. Through both these campaigns types, we were able to improve awareness and generate a strong increase in online sales for the client.
The success of Reptile Centre's marketing campaigns contributed to a 46% increase in overall online sales year on year. Paid search gained a 108% increase in revenue, contributing almost 50% towards the overall online sales figures from all channels. A 12% increase in impression share illustrated that Reptile Centre had gained ground on their competitors.. We were able to exceed the client's expectations in achieving beyond their ROAS targets on a monthly basis throughout the project.
Our team continues to drive excellent results for Reptile Centre across all their marketing platforms, through a cohesive and performance driven strategy.
Northampton Reptile Centre started its venture as a small store selling reptile supplies. It is now one of the UK's leading reptile product suppliers, a majority of their revenue is now generated through their online store. Reptile Centre has been working with Broadplace Advertising for over 5 years and the agency has continued to grow revenue and sales generated via their marketing.
Industry
E-commerce / Online Retail / Retail – Pets and Exotic Animals
Services rendered
Google Search
Google Shopping
Google Display – Remarketing
Facebook Ads
Don't just take
our word for it
Broadplace are friendly, supportive and efficient company that have dealt with our account for over five years. During this time they have continued to help us grow and we would strongly recommend other companies to use them for theirs digital marketing solutions.
Lois Hook
Northampton Reptile Centre
Broadplace are a super friendly and efficient company with great work ethic and an amazing team. They have surpassed all expectations and continue to impress every time we get our reports.
Luke Tansley
Northampton Reptile Centre
Our account manager is delivering excellent results. Communication is excellent and I know I can contact her at any point during the week to discuss our account. Our PPC strategy is always evolving and always takes advantage of new methods and technologies when they become available. Broadplace plays a key part in the continual year-on-year growth of our business.
Gary Rolfe
Northampton Reptile Centre
Ready to become our


next success story?