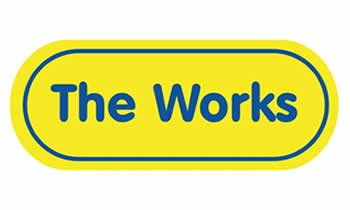 Broadplace has worked with The Works since 2014 to provide a performance focused Paid Search and SEO solution.
In July 2020, The Works migrated onto a new website and e-commerce platform. Broadplace supported the transition from an SEO perspective to help protect the organic search performance as the retailer moved onto their new website.
Increase in Organic Sessions
Reduction in thin or duplicate pages
Increase in Revenue
driving increased footfall into the 500 stores in the UK
"Maintaining Organic performance after moving to a new e-commerce platform"
As part of a project to change e-commerce platform, Broadplace was tasked with maintaining Organic performance. Due to the size of the site, differences in the way the new platform works and a previous replatform that went wrong, SEO was highlighted as one of the main risks
With such a big project and so many stakeholders involved the two key areas that we highlighted as being essential were planning and communication.
To tackle both we made sure from an early stage that we defined:
The areas of the site that are the main risks
Where SEO would need signoff
Defined the task that we would need to do and the tools required
Where we would need support from the business and the external agency delivering the development work
Put a proposed process in place that outlined planning, preparation, testing and go-live
This was shared with both the team at The Works as well as the external agency delivering the development work to feedback on. From this point, we refined the process and made sure there were clear lines of communication with a weekly catch up to talk through the progress.
We then set about following the agreed-upon process using the weekly catch-ups to flag any barriers or issues to be addressed.
In the four weeks post replatform, we saw strong growth in sessions year-on-year (+107%) and revenue year-on-year (+251%). This is despite having to cut the number of pages on site and seeing a 25% reduction in the SKUs on site.
The Works is a discount retailer based in the UK. As a business they started up selling books, but now cater for a range of goods including art and craft supplies, toys, games, stationery and gifts. They have over 500 stores across the UK & Ireland as well as their website theworks.co.uk
Industry
Retail – Arts & Crafts, Toys, Books & Stationery.
Services rendered
Paid Search
Google Shopping Management
Facebook Ads
Search Engine Optimisation
PPC Consultancy
Don't just take
our word for it
Broadplace have been managing our PPC campaigns now for the best part of 4 years, and we have nothing but good things to say.
Though we've had a couple of different account managers during that time, the service that they've provided has been nothing but top quality and consistent.
There was an immediate improvement in performance when they came on board, and our exponential growth since then couldn't have been achieved without their assistance.
The key to the relationship has been that they act more like our partners instead of suppliers; they care about our results as much as we do.
Alex Beard
Digital Performance Manager – The Works
Ready to become our


next success story?