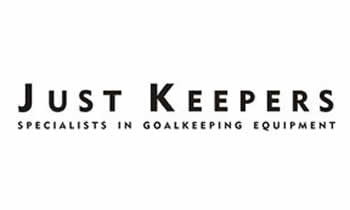 Just Keepers had ambitious plans for growth, building on the market share that saw them as the UK's leading supplier of football goalkeeping equipment.
They wanted to grow sales, increase profitability and enter new markets via Google Ads.
Increase in return on ad spend
improving the profitabilty vs the previous campaigns
Increase in sales revenue
as a result of growing order volume
Just Keepers were looking to increase the revenue and improve the returrn on ad spend (ROAS) from their Google Ads activity.
Just Keepers, being a football accessory retailer, sell across a big range of products from gloves to the padded kit, from big names such as Nike and Adidas to a variety of countries.
They required a strategy that could help them promote their vast array of products across the different source markets, increase their profitability and grow total sales.
With such a vast array of inventory, it was necessary to break out the campaigns to a brand level and drill them down further to a targeted location level to make sure they were as optimised as possible, avoiding any overlaps or competiting keywords.
Applying a clear naming conventionsacross the account's new brand-level campaigns allowed much more effective management and monitoring of the performance.
The top performaning products and areas were identified quickly as a result of the new setup. It enabled quick reactions and changes in strategy to help maintain the healthy revenue growth and also improved Just Keepers ROAS.
In just one year we were able to deliver real results for Just Keepers with steady growth thanks to the new campaign structure.
Just Keepers experienced the improvement ROAS they had sought, with an increase of 15% YOY.
The new campaigns had a great impact on revenue growth for the account too. Both total sales and revenue had grown as a result of the changes, increasing by 9% YoY.
Just Keepers are an online retailer, specialising in football accessories. They have established themselves as the UK's leading supplier of specialist football and goalkeeping equipment.
Industry
Online Retail / E-commerce – Sports Equipment
Services rendered
Google Search Ads
Google Shopping Ads
PPC Remarketing
Ready to become our


next success story?