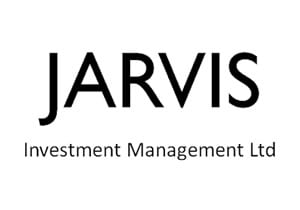 Jarvis joined Broadplace needing everything from conversion tracking to new Google Ads campaigns to promote their services in shares and investments.
With the help of Google Tag Manager to add conversion tags and Google's Smart Bidding, we helped drive much improved performance for Jarvis through their PPC activity.
Increase in clicks
with average CPC decreasing by 45%
Additional conversions
actions tracked
Jarvis Investment Management wanted to increase the number of leads coming through their website. The issue was that there was no conversion tracking in place to measure where the existing leads were coming from.
 The ultimate aim was to confidently increase the traffic to the site, increase the leads and sustainabiliy improve the performance of the Google Ads account.
Before we could address anything on the Google Ads account, we needed the insight that conversion tracking would provide. With the addition of Gogogle Tag Manager to the website, we were able to add the Google conversion and remarketing tags and start to understand the performance of the current campaigns.
The new data insights helped inform the strategy for a new campaign structure and provided the foundations for implementing Google's Smart Bidding. Once we had addressed the keyword and audience targeting, Jarvis were in a much better position to go after the stocks and investment market.
The results were astonishing. In the first quarter of this year, we helped Jarvis record an addition 1,600 conversions (+1450%). With the impact of smart bidding and the additional conversion tracking data Jarvis saw an increase in traffic to their website too, up by 65%.
The new campaign structure and bidding strategies continue to serve Jarvis well, with leads increasing month to month. 
Established for over 30 years, Jarvis Investment Management Ltd offers a wide range of stockbroking and administration services and solutions.
Industry
Financial Services – Stocks, Shares & Investments
Services rendered
Google Search Ads
Display Advertising
PPC Remarketing
Tag Management
Ready to become our


next success story?