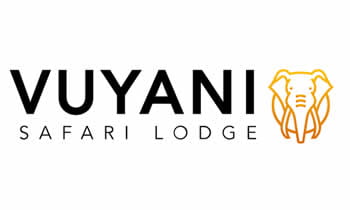 Vuyani Lodge advertised independently through Google Ads for a number of years before bringing the Broadplace team onboard to improve their ROI and increase the number of bookings to their accommodation.
Improvement in Conversion Rate
across Google Ads and Facebook
Reduced Cost Per Conversion
from paid campaigns
The Broadplace team had noticed a pattern of diminishing sales following new trends in the travel industry. This paired with seasonal periods of reduced demand meant that we needed to work towards maintaining a steady flow of bookings during this time. In addition, the client wanted to work towards improving their enquiry to booking ratio, while keeping cost per acquisition under 6%.
The account management team worked towards the goals agreed with the client by implementing a new strategy and regularly optimising the account. The location targeting for Display campaigns was reviewed in line with creatives, ensuring that users were presented with information relevant to the location they were viewing from.
Extensive optimisation was carried out across all the search campaigns in order to achieve an improvement in traffic relevancy. A more streamlined approach to the search campaign structure enabled the team to deliver a more user friendly experience for potential customers, improving the alignment of ads and landing pages to the searches and keywords to increase their relevance.
The team also introduced a new remarketing strategy, enabling Vuyani Lodge to recapture visitors at the various stages of the conversion path, important during the long sales cycle of holiday purchases where considerations can be made over weeks or even months. Increasing the brand contact for those potential customers helped filter their traffic to the most
As a result of the new strategy and extensive optimisation, conversion rates saw a 13% uplift across the account, while cost per conversion decreased by 53%. This decrease in CPA enabled the Broadplace team to generate an increased number of sessions, leading to an increase in overall conversions within the allocated budget.
The account optimisations also lead to an improvement in Search Impression Share, which helped to increase the visibility of Vuyani's ads in a very competitive environment.
The improved performance across Google Ads meant that Vuyani Safari Lodge were able to explore further marketing channels, including Facebook Ads, providing an additional stream of enquiries.
Vuyani Safari Lodge is a luxury, all inclusive South African safari lodge, offering a unique combination of relaxing holiday atmosphere & safari adventure. 
Industry
Travel – Safari Experiences
Services rendered
Google Search Ads
Display Advertising
PPC Remarketing
Facebook Ads
Don't just take
our word for it
Some things that sound simple have a huge effect. Retargeting is one of those things. Its simplicity and impact make it an extremely powerful tool for our business. It has made a very tangible difference to our enquiry levels, and it has helped our marketing partners increase their booking volumes too.
Bernard Koppes
Vuyani Safari Lodge
Ready to become our


next success story?