Do you have a dream customer who you would like a hundred more of? Have you ever wanted to reach people who fit a certain profile?
Well, you can!
With Facebook Lookalike Audiences you can reach new people who share some of the key common characteristics of your existing customers.
This blog delves into how you can use lookalike audiences to find more of the customers you want.
We cover:
Identifying your target audience
Creating a source audience
The different types of audiences
Choosing the size of your audience
Defining how strict the targeting should be
How do you create a Lookalike Audience?
Step 1: Finding your target audience
Facebook lookalike audiences are based on a source audience.
Your source audience is the building block of your campaign, from which all lookalikes will be generated.
So it's really important to make sure that you've spent a bit of time thinking about who you want to target when creating a lookalike audience.
So, ask yourself the following questions:
Which group holds the most amount of value to your business? This could be high converters that spend a lot or the customers that offer the greatest lifetime value to the brand.
Which group helped establish the business and scale? This is basically the audience that you see the most traction with. So if you see a lot of success from your email subscriber list it could be them.
Which group spends the most? This is pretty self-explanatory, it's who buys the most expensive products.
If you want to read more about identifying your target audience we've got a great post on how to find your target audience for SEO
Step 2: Creating a source audience
Once you have established who your existing audience is, you can then create a source audience.
To create a source audience you need to:
Go into Facebook Ads Manager
Click on the hamburger menu
Click on create an audience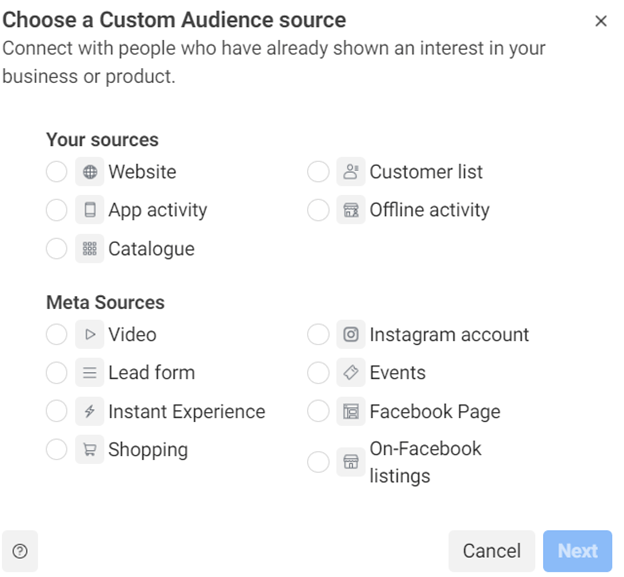 You can then create a custom audience of visitors who have spent time on site.
Once you've done this, all you need to do is click on the "Source" field.
Step 3: Pick the best source audience for your business
There are then several different options you can use to create your source audience. Let's take a look at them in more detail.
Custom Audience 1 Average Order Value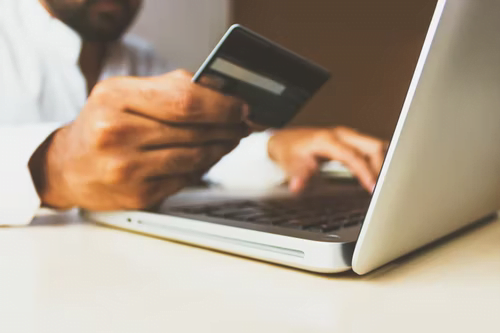 What is it?: This audience is based on the average amount your customer spends per transaction. If you want an audience that typically spends £50 or more, then you can!
How does it works?: You can create a custom audience based on their average order value from a particular date range. Go back more than a year if you want!
What it's good for?: It's Christmas and you know some customers spend and spend big during the festive season.
However, it is a competitive landscape so how can you ensure that this high AOV audience sees your ad?
Effectively you are creating a custom audience of your most valuable customers, and Facebook can then find commonalities and create a look-alike audience.
This can be created for customers that buy large one-offs or who fill their basket with multiple products.
Customer Audience 2 Customer Match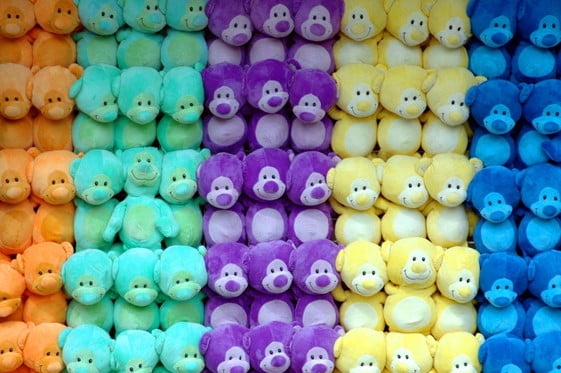 What is it?: Providing internal customer data for Facebook to match similar audiences.
How does it work?: You provide Facebook with information about your existing customers and they match this information with Facebook profiles.
What it's good for?: So, you can also create a custom audience based on your email subscribers.
This can even be based on engagement metrics, such as open rate.
Custom Audience 3 Standard Events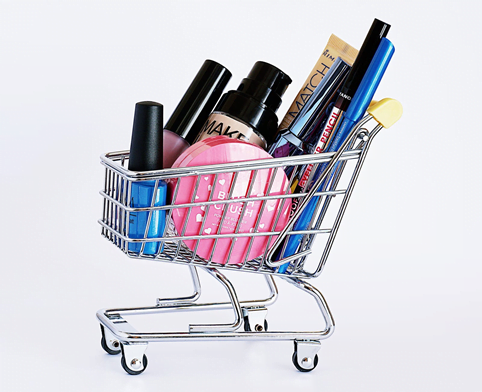 What is it?: Using the standard events to group an audience
How does it work?: Create an audience based on a standard event then allow Facebook to match similar profiles based on the event audience.
What it's good for?: If you don't have sufficient data for customer match, you can then create audiences based on standard events:
Purchase (when, for whatever reason, you can't use customer match)
Initiate checkout (really good when you don't have enough CM or purchase data)
Add to cart (really good when you don't have enough CM, purchase data or ICs)
View Content (really good when you don't have enough CM, purchase data, ICs or AddToCarts)
Custom Audience 4  Offline Events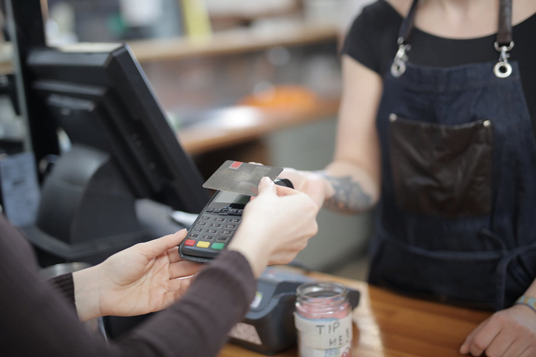 What is it: Not all data is online. Phone orders and bookings can happen in person, at an event, or in-store. These useful events happen offline but still hold value to the business.
How does it work?: You can plug-in this group of people, who are incredibly valuable to your business and you can create a custom audience based on these events.
What it's good for?: For example, if someone bought a specific item in-store last year, you can aggregate this group, and let the lookalike audience find similar users.
Custom Audience 5  Engagement Metrics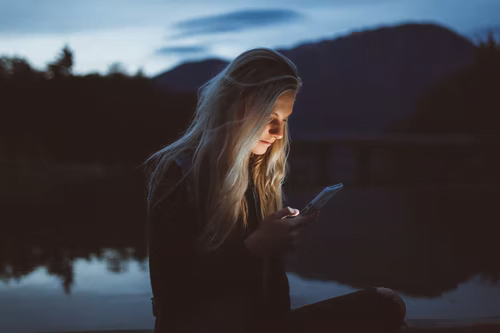 What is it?: People who like or post comments can also be included in your custom audiences. These people give your business oxygen and much-needed interaction, so why not try and target this engaged audience in future?
How does it work?: Those engaging with your brand are potential new customers or high-converting repeat customers. Simply group these engagers
What it's good for?: Those that like and share your posts could be added to a rich custom audience. Then Facebook can create a lookalike. There may be some commonalities.
Custom Audience 6 Website Page View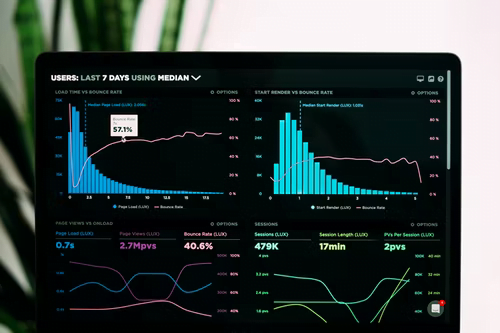 ​What is it?: You could choose a source audience based on viewers of a certain key page or section of the website.
How does it work?: Facebook uses your data and its algorithm to try and find people.
What's it good for?: Leveraging Facebook's big data and finding more people like your core-converting audience can help your profit margins.
Step 4: Choosing Your Custom Audience Size
The next step is to think about the size of your audience.
Facebook recommends an audience between 1,000-50,000 people.
Smaller audiences may closely match your favourite loyal customers, which is good. However, creating a larger audience offers greater reach and scale.
There is certainly a trade-off between quality and scale – so think about how you intend on creating your source audience carefully to ensure you can meet your goals.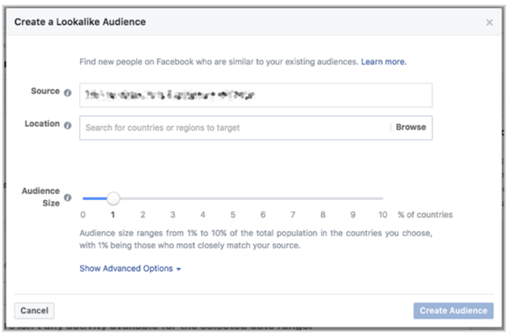 Step 5: Define how closely it matches your source audience
Once you have your source audience and are happy with the size. You can decide how closely you want Facebook to match your source audience.
The lookalike can vary from 1-10% and is a sliding scale -1% means that it will closely match your base and10% means the matching becomes more generic.
1% may be suitable to start with, although it depends on multiple factors, such as product margin, the size of your market. That said, it is often a good idea to start small. Then scale once you have established performance.
Now that you have the audiences set-up, test and test some more.
If you have any questions or need a helping hand – let us know. If you want to read any other posts about Facebook, we've got a great post about the best creative practices for Facebook.