by Ajay Syal, Managing Director of Broadplace Advertising
Google Invites Broadplace To Advise New Google Partners
EMEA Partner Acceleration Summit 2016, Dublin HQ
Broadplace was invited by Google to speak at their Partner Acceleration Summit. The summit was exclusive to brand new contracted Google Partners. It was designed to accelerate the partnership and equip agencies with everything they need for a successful start now that they've become a Google Partner. The event was hosted at Google's EMEA hub of innovation in Dublin HQ and offered inspiring keynotes and panel discussions, hands on workshops and networking opportunities.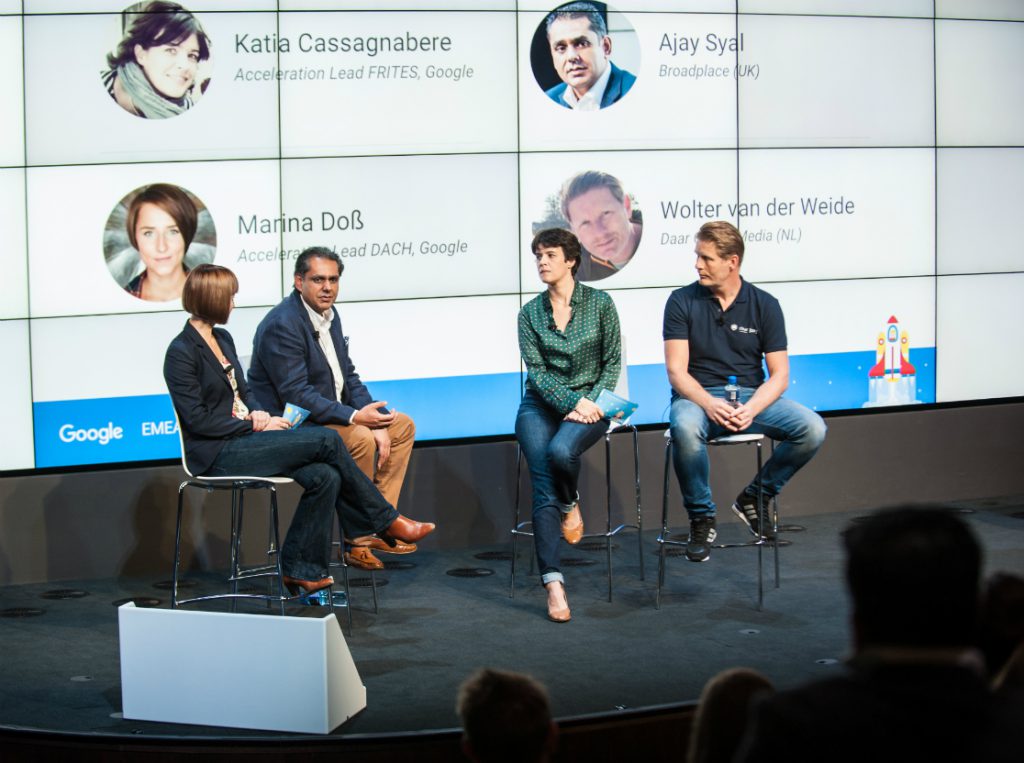 Broadplace's MD Ajay Syal was invited to be part of the panel and to speak of their experience as a successful, well established and growing Google Premier Partner. The theme of the discussion was 'Sharing Best Practice Perspectives' and the panel included;
Marina Doß: Head of Acceleration Program DACH
Katia Cassagnabere Heske : Head of Acceleration Program Southern Europe
Wolter van der Weide from Daarom Online, Founder/CEO of Daarom, a Dutch online marketing agency
And of course Ajay Syal: Managing Director of Broadplace Advertising
---
What Did We Talk About?
Naturally we gave an overview of Broadplace and our work, we spoke about the fact we're a full service digital agency with over 11 years experience – 9 years as a Google Partner agency and 2 years as a Premier Partner.
Huge rich insights
The panel discussed the biggest benefits to an agency when you become a Google Partner. For us, the biggest learning was how to use the huge amount of knowledge the partnership has given us. Working as an agency on our own we became very insular and inward looking. Partnering with Google has allowed us to look outside our company and seek ideas and inspiration not just from Google but also from other partners. Having the ability to draw upon learnings and resources from Google have been truly invaluable to us. This 360 visibility also helps you understand your strengths as well as your weaknesses through benchmarking this knowledge. This learning and additional knowledge has really helped us shape our business and take it to the next level. Working closely with Google we have also learnt to think big and think 10x!
---
What would your advice be for new partners to get the most out of the partnership?
It's like a marriage- you will get out what you put in
Ajay used the example of a marriage with Google and encouraged open communication with Google and really bringing them into your agency as a key stakeholder within your business. It is a symbiotic relationship where your success is also Google's success. Work with your Partner Manager as an extension of your company and share everything with them including the successes and also the hard tough challenges you may face. A problem shared is always a problem halved.
---
What are the next steps to grow your business?
Building scale and efficiency through technology further- expanding our tools and platform to manage Acquire, retain and grow.
The Google Csat (customer satisfcation) survey last year showed that we have among the highest satisfaction score and lowest churn rate across EMEA. We aim to leverage more referrals/organic sales off the back of this. Our proprietary technology has helped fuel our growth by allowing account managers to be more strategic and spending more time building relationships with their customers. We have some great plans this coming year to take our technology to truly innovative heights using machine learning and AI to deliver groundbreaking results for our clients!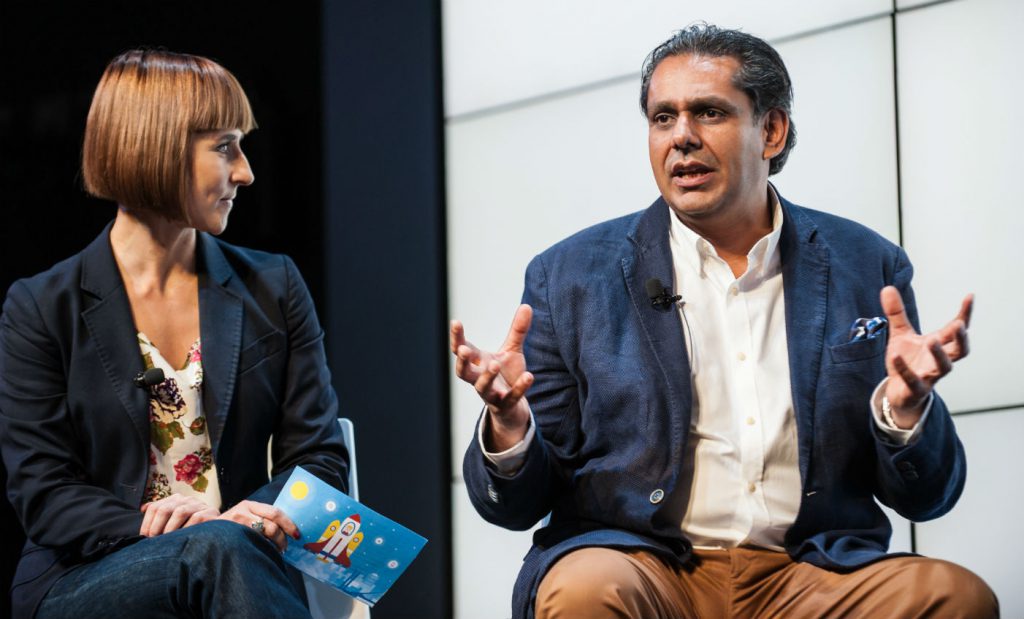 ---
---
Where do you see the biggest challenge in online marketing and how do you handle those?
Churn reduction is the biggest challenge for SMEs.
Acquisition will get harder, so you'll need to retain and grow your existing base. We manage to reduce our churn rates by constantly demonstrating value and delivering true RoI to our clients. Regular communication is vital – between team members and clients and management alike.
We also help our clients grow by implementing innovative digital campaigns- not just PPC ads – we look to utilise all relevant digital channels for our clients, which can include:
PPC
SEO
Display
Remarketing
Video
Shopping
Mobile
Social, Content… and much more!
Here at Broadplace we're strong advocates of bringing together offline and online and we will always take a more holistic approach to ensure all channels work together in harmony and compliment each other. We constantly see offline driving online action and now even more the other way round where online helps drive offline action and finally we can effectively measure this using effective tracking solutions.

Ajay Syal
To discover more about the benefits of becoming a Google Partner and the levels of service between Google Partner and Google Premier Partner (the status Broadplace holds), click here.