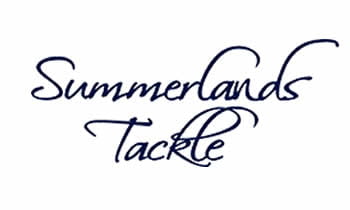 Broadplace has worked with Summerlands Tackle since 2012, overseeing a big transformation in the online performance of the specialist fishing retailer.
Since introducing ecommerce tracking and Google Shopping campaigns over the last couple of years, the business wanted to explore their potential and maximise sales.
Increase in Online Sales
directly through Google Ads.
Increase in Revenue
through higher value sales.
Reduction in Cost Per Sale
with more efficient campaigns.
Summerlands Tackle has advertised through Google Search for the last 7 years, but wanted to take their sales to the next level.
With the help of their eCommerce platform, they wanted to increase their sales and reach clients all over the United Kingdom.
The goal was to increase the visibility of the website, gain a larger customer base and increase the order value at a lower cost per conversion.
Broadplace has helped Summerlands Tackle across all areas of the digital environment, from setting up their initial PPC search campaigns, to recommendations on ecommerce tracking and revenue attribution.
Through understanding the objectives of Nick and the team at Summerlands Tackle, Broadplace have been able to establish a strategy to deliver growth in both sales and revenue year on year.
This has included prioritising particular brands which are known to be both popular and profitable, using additional tools and insights such as Google Trends to plan performance. Broadplace have also been able to help plan and deliver for seasonal changes in demand and performance and find the right balance of budget.
Through the later introduction of Google Shopping campaigns, online sales have dramatically increased and this has only further scaled through the use of Smart Shopping, using machine learning to help reach shoppers across Google's sites and network partners.
With full-funnel activity running through Google, prospecting for new customers and retargeting to improve conversion, Summerlands Tackle now have a great balance of activity.
The last 12 months has been the strongest year Summerlands Tackle has had with Broadplace, with sales orders up over 160%, revenue increasing at an even higher rate (+244%) and average order value exceeding all expectation.
The introduction of the Smart Shopping campaigns has had a profound impact across all the digital performance, with customer numbers at record numbers.
Summerlands Tackle have been able to reduce the level of investment through Google as a result in the improvement in conversion rate and sales order value. The more efficient activity has seen a Return on Ad Spend over over 25x investment.
Summerlands Tackle is a well-established brick and mortar business in Westward Ho!
The angling specialist was establish 1985 and since gained a good reputation for advising and selling quality fishing tackle.
Industry
E-commerce / Online Retail / Sporting Goods
Services rendered
Google Search
Google Shopping
Ready to become our


next success story?