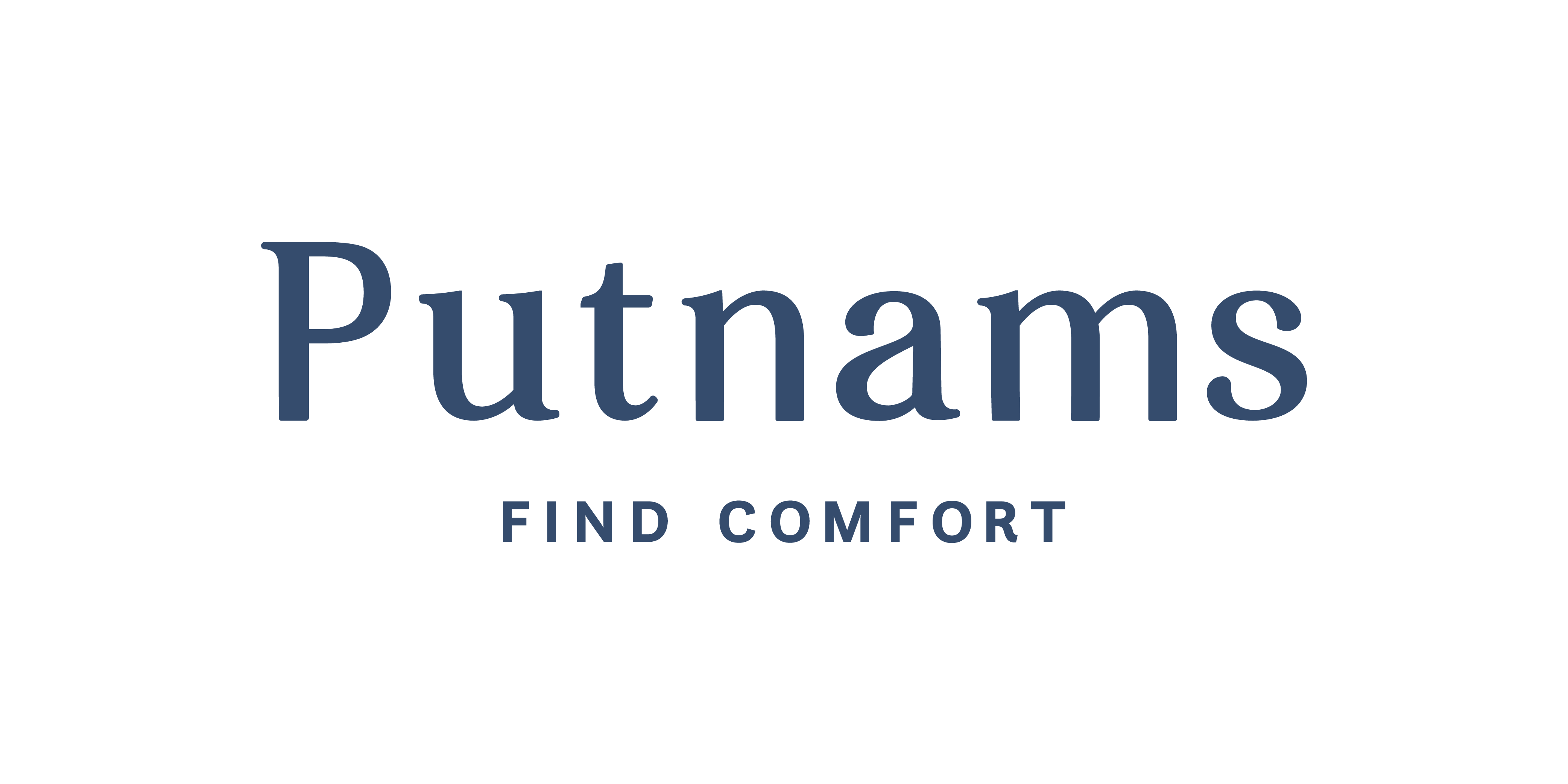 Putnams joined Broadplace in October 2020 to grow their sales through Google Ads.
Discover how the british healthcare manufacturer specialising in sleep, health and comfort solutions saw an 168% increase in online orders.
Increase in Orders
through campaigns on Google, Microsoft and Facebook.
Increase in Online Revenue
at a ROAS of over 400%
The family owned business, Putnams, joined Broadplace in October 2020 to help increase the number of online transactions, initially via Google Shopping. Putnams had run a very small amount of activity a year prior to joining Broadplace.
Although Google Shopping was the priority in helping to achieve their goals, Putnams worked closely with the team at Broadplace to discover additional opportunities for the business.
After identifying the key markets, Broadplace explored Search campaigns and other platforms to help reach more users online who were likely to convert.
Upon onboarding, the Broadplace team identified the key channel mix for Putnams that would enable them to achieve their goals: increase online sales.
Google Shopping was the primary channel for the business, with products promoted via Merchant Center in ads. Search campaigns made a lot of sense too, as campaigns could be created to focus on specific keywords, including the relevant product types and the best sellers. Extra layers of targeting were added including In-market and Affinity audiences to the search campaigns to help drive more relevant traffic to the site.
Smart Shopping campaigns were set up to support the product sales. With the combination of smart bidding, automated placements and targeting, it didn't take long before the expectations on ROI were exceeded.
Shortly after the Google campaigns were set up, additional platform opportunities were explored, with Microsoft Advertising identified as another suitable channel. After seeing a good amount of success within a short time of Google being live, a similar strategy was implemented across the Microsoft platform to continue to drive conversions through search and shopping campaigns.
Facebook was later introduced to the multi-channel approach to help build brand awareness and drive more conversions. Retargeting and prospecting campaigns were added, using a variety of creatives and ad formats such as single image ads, video, carousel and catalogue ads.
The multi-channel approach has helped increase traffic volumes to the site, leading to a 168% increase in orders tracked. During this time, Broadplace was able to generate a 285% increase in revenue, and exceeded the ROAS target of 400% with an overall increase of 17% QoQ. Broadplace has continued to drive amazing results for Putnams across all digital campaigns.
Putnams is a family-run British manufacturing company into its second generation. They are an award-winning British healthcare manufacturer specialising in sleep, health and comfort solutions.
Industry
E-commerce / Online Retail / Healthcare
Services rendered
Google Search
Google Shopping
Facebook Ads
Microsoft Ads
don't just take
our word for it
I would recommend Anjay and team. Friendly, simple google ads set-up. We had used two other agencies in the past with pretty rubbish results. We are now seeing almost a 10x ROI after just a few weeks which is seriously impressive. Very responsive to all my emails and even get a phone call every two weeks with updates. Professional firm. The crowned prince of Google and Bing marketing.
Putnams
Ready to become our


next success story?