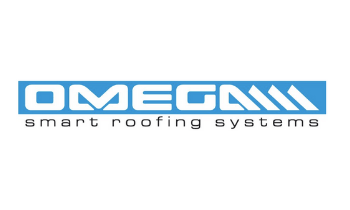 Omega Build have worked with Broadplace since 2007. As one of our longest standing clients, we've developed a good understand of their business and helped them grow their digital leads and sales.
2020 was different for everyone, but in a year in which a lot of things had to close down, Omega Build had their record year. Find out how Broadplace helped this building and home improvement specialist grow.
Increase in online revenue
from direct website sales
Increase in Leads
from online enquiries for bespoke projects
Omega Build's challenge in 2020 wasn't like most businesses. More time at home because of COVID restrictions created substantial demand growth for home improvements and Omega Build wanted to ensure they benefitted.
The challenge was with the fulfillment. Production and staff shortages meant it was going to be difficult to fulfill all possible enquiries. Omega wanted to make sure they kept their high customer service standards and were able to deliver the products on time rather then extended lead times.
It was important to capitalise on the opportunity the market had presented, but in a way that would allow Omega to control the flow of sales and products that were on offer, helping them to maintain a good level of service and keep their customers satisfied.
The strategy we developed for Omega Build throughout the process was hinged on three key pillars, product prioritisation, visibilty and communication.
Communication was the most valuable part of the process. It was necessary to regularly meet with Omega, helping each other to understand the sales and product demand relative to the stock and fulfillment capacity. The regular conversations that took place helped make critical decisions on campaign targeting, budgeting and optimisation tactics. The feedback from both parties steered the direction of the campaigns throughout and helped as both sides began to understand more and more about how the market was evolving.
Based on the decisions being made, Broadplace were able to prioritise and increase the visibility of the key products and services of Omega Build, helping to support areas that were under less pressure and more profitbale for the business. There were times when the campaigns would have to quickly change course, temporarily stop or expand into new products, but a flexible and agile campaign setup allowed for this to happen with minimum fuss.
Omega Build's total e-commerce revenue grew by 143% YoY. The sales of their priority products increased in 2020 by a massive 326% compared to 2019.
Because of the challenges in fulfillment, extended lead times and the narrower product focus, the campaigns ended up spending 20% less across Google & Microsoft, showcasing an improvement in efficiency.
The relationship with Omega Build, improved communication and dedicate focus to supporting particular products has paved the way for a new approach of working and demonstrated further the success that online has on the Omega Build business, something we hope to continue for years to come.
Since 1990, Omega Build has manufactured and supplied a wide range of products and components for greenhouses, canopies, carports, conservatories and secondary glazing. They supply the trade businesses and retail customers and provide advice to both, commercial and DIY customers.
Industry
Home & Garden Improvements, Roofing specialists.
Services rendered
Google Search Ads
Google Shopping Ads
Microsoft Advertising
Ready to become our


next success story?