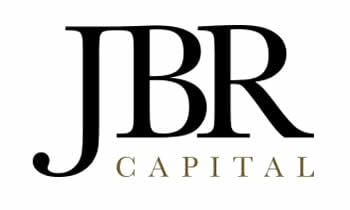 JBR Capital joined forces with Broadplace in 2019, to help take their digital marketing campaigns to the next level.
The business had ambitious goals and wanted to ensure that they had an agency that could set them up for long term growth.
Increase in conversions
generated through Google Ads, Microsoft advertising and Facebook
Increase in sessions
from marketing channels, growing the JBR market share
Improvement in conversion rate
improving the efficiency of the lead generation activity
JBR Capital had invested significantly in PPC over 2-3 years, but increasing competition and a confusing account structure meant it was harder to sustain and difficult to understand where the money was being spent.
JBR invited Broadplace to help restructure their paid campaigns. There needed to be improved data visibility and control over activity, so that learnings and actions could be communicated readily across the departments within the business. The challenge was to move from an over granular account structure, with channels working in silo to one that communicated a clear brand identity across the channels. Growth was important too, so it was important that a new structure would enable scaling of traffic that would lead to increases in the key enquiry types.
Broadplace used live chat transcripts to inform the structure of the new campaigns. Using customers insights helped us understand the most relevant and profitable queries coming into JBR Capital which could then inform the keyword strategy. Broadplace rebuilt the JBR Capital Account to include new campaigns across Brand, Non-Brand, Manufacturers & Models. The new consolidated themed structure would mean campaigns could become eligible for smart bidding strategies and thereby leverage Google's machine learning power to drive performance.
Upper-funnel advertising using Facebook's custom audiences lists, as well as Google's new display ad format reach car enthusiasts in-market for performance vehicles, helping to increase enquiries.
In addition to the ongoing brand promotion and enquiry driving activity, Broadplace also support JBR Capital on a number of their events, including Goodwood Revival & The Warren Classic with short brand awareness campaigns on Facebook.
The campaign re-build gave clearer data of which car marks and models were driving enquiry levels and payouts. Marketing and sales became more aligned in their understanding of what drove performance.
The new structure generated a 131% uplift in conversions year on year growth at a 11% increase in investment. Broadplace were able to decrease the cost per click by 61% which helped drive 70% more qualified users to the business who were in-market.
Due to the longer nature of the conversion funnel, both Facebook & a new Google Ad Format helped drive business awareness through the hashtag #fundyourpassion. This led to thousands of car enthusiasts leaving post reactions, post saves, post shares, as well as qualified and cost-effective finance enquiries to the business.
 JBR Capital are an independent finance provider offering bespoke financing for prestige, supercars and classic cars, lending anything from £25K to £3M
Industry
Finanial Services – Automotive / Car Finance – Luxury & Classic Cars 
Services rendered
Google Search Ads
Facebook Ads
PPC Remarketing
Display Advertising
Ready to become our


next success story?