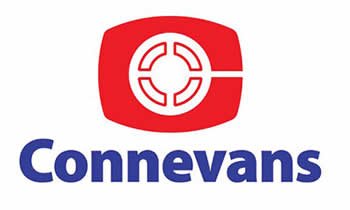 Broadplace have worked with Connevans for a number of years, helping them drive revenue into their independent, family run business.
Working with the Connevans team, Broadplace explored the opportunities to help grow the revenue streams for the business and maximise the ROI from their digital campaigns.
Increase in Revenue
directly through the multi-channel strategy.
Increase in ROI
improving the profitability of the new and existing campaigns
Return on Ad Spend
across Google Ads, Microsoft Advertising and Facebook
Broadplace had started working with Connevans to increase the profitability of their Google Ads activity. It was an important channel for the business and big source of their revenue. After a sustained period of hitting the ROI targets from Google campaigns, Broadplace worked with Connevans in order to identify new opportunities for growth.
The aim was to increase the volume of sales whilst maintaining their ROAS goal.
They wanted to explore new platform opportunities and the full potential of their Google Ads campaigns.
The success of existing campaigns on Google Ads allowed the agency to explore and switch Connevans to a data driven attribution model, helping the team gain a better understanding of the performance of the campaigns, while gathering additional data otherwise not available in the account.
Using Google's smart bidding strategies supported by additional data attribution, we were able to exceed Connevans' ROAS goals on Google Ads in a relatively short space of time. Areas of the account that hadn't previously been pushed got more exposure and Connevans could explore broader targeting with the confidence they could measure the impact.
Broadplace took the opportunity to revisit an existing account on Microsoft Ads that Connevans had previously been using. After taking over the management of this account, we replicated a large proportion of the successful strategy from Google helping drive incremental revenue at a positive ROI.
Facebook Ads was an obvious opportunity for Connevans too. Historically, the client saw regular, positive feedback and interaction from their existing customers via Facebook, so it made sense to use the platform to both re-engage existing customers as well as prospecting new users. Through the application of a variety of ad formats including dynamic remarketing, carousel ads, video ads and more, we were able to drive a positive increase in brand awareness and sales for Connevans.
The additional revenue generated via Facebook and Microsoft Ads, as well as the broader campaign strategy from Google helped increase revenue by 74% YoY. During this time, the agency was also able to improve efficiency of the client's spend, with ROI increasing by 16% year on year, achieving Connevans' overall ROAS goals.
Our team continues to drive excellent results for Connevans across all their marketing platforms, through a cohesive and performance driven strategy.
Connevans Limited is an independent family run company established 50+ years ago in November 1961, specialising in meeting the needs of people who are deaf or hard of hearing and have developed a reputation for supplying quality products. Connevans have been working with Broadplace for over 4 years, and the agency has continued to grow sales generated via their marketing while achieving their ambitious ROAS goals.
Industry
E-commerce / Online Retail / Accessibility – Health
Services rendered
Google Search
Google Shopping
Facebook Ads
Microsoft Ads
Don't just take
our word for it
Professional, thoughtful, effective & engaging – as well as a whole load of fun, we really enjoy working with Broadplace, they are terrific at what they do and the way they do it 🙂
Phil Boswell
Connevans
Ready to become our


next success story?