Best Practices For Launching A Performance Max Campaign
Performance Max campaigns are going to be the new default campaign type for advertisers looking to create new local or shopping campaigns. The campaign type is relatively new and many advertisers have little to no experience of Performance Max, so it can be tricky to know what to expect from this new type of advertising format..
That's why we've put together a list of best practices for launching Performance Max campaigns. In this post you'll get an overview of what they are, how they compare to Google Shopping campaigns and some best practices for running them.
What is a Performance Max campaign?
Before we get started with the best practices for switching to Performance Max campaigns, we probably need to make sure we fully understand what they are.
Google's Performance Max campaigns combine features of existing campaign types, making it easier to manage ads across a range of Google's placements within a single campaign. Your Performance Max ads will appear across Search, YouTube, Display, Discover, Gmail and Maps.
Performance Max campaigns are almost a fully automated campaign type combining audience signals, data feeds, creative assets and smart bidding to work towards achieving your objectives.
How does a Performance Max campaign compare to Google Shopping campaigns?
For advertisers that are currently running Standard or Smart Shopping campaigns on Google Ads, there are a lot of questions about how the new campaign type compares to the legacy shopping campaigns.
The good news is that Performance Max campaigns are largely similar to the current shopping campaign types that you're used to running. With the exception of two key differences listed below:
Additional Placements
While Smart Shopping campaigns show your assets across Search, Display, YouTube & Gmail – the new campaigns will additionally serve your ads across the Discover tab and Maps. This additional visibility of your ads will be sure to help you scale the awareness of your products and services, and in turn, increase the traffic to your site.
Additional Insights
There was a lot of frustration from advertisers at the lack of insights available when Google recommended switching from standard to Smart Shopping campaigns. With Performance Max, Google has ensured we have a little more insight into what is or isn't performing within the campaign.
Performance Max asset reporting allows you to understand which creatives and ad copy are impacting performance, while new insights such as rising search trends can help advertisers to better analyse changes in performance and inform the wider business strategy.
Best practices for transitioning to Performance Max campaigns
Timing
The first question you should be asking yourself is "when is the best time to launch a performance campaign?" 
If you're going to test it in advance you need to make sure that you pick a time period where there is a sufficient amount of data. It's best to get at least one month's worth of data from other campaign formats (e.g. Shopping, Search, Discovery, and Display) and input this data within your campaigns.
Utilising Data
In terms of pre-existing features within Google, it's best to use insights from all your current campaign formats to inform your strategy. 
For example, your best discovery creative with the most conversions, impressions, and best CTR can be used to boost your Performance Max campaigns. Using this kind of information will ensure that you'll have a foolproof campaign backed by a clear, bulletproof strategy.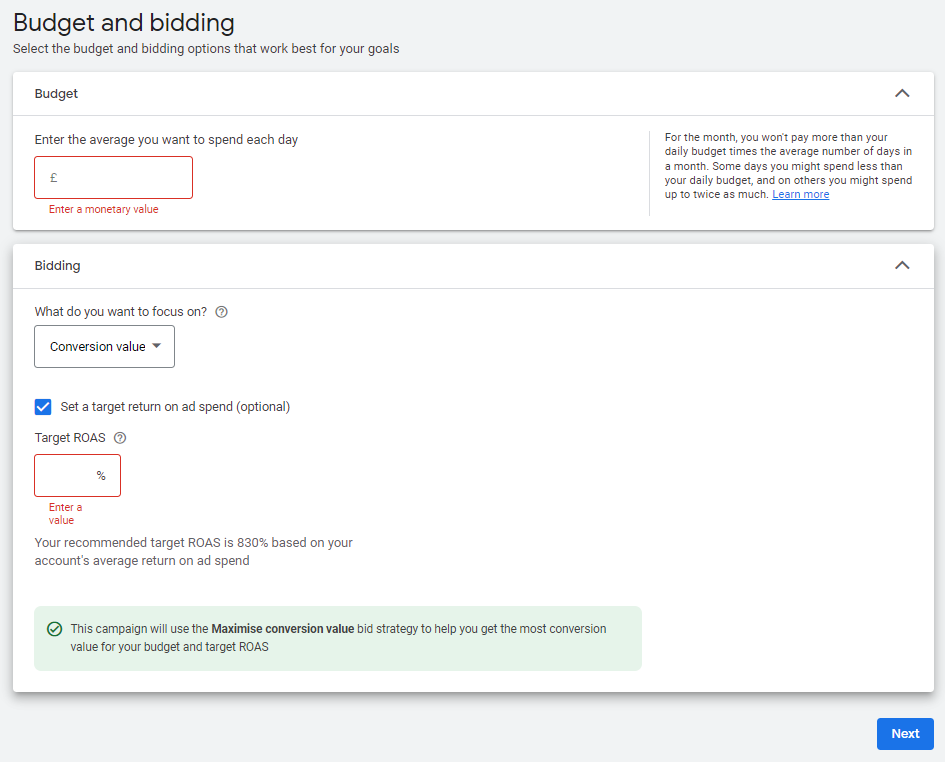 Performance Max main objective is to maximise conversion from its set budget using it's multi-faceted format. Like other advertising channels such as Facebook. Performance Max's key driver is budget. So this can be left to you and your client's discretion but whatever the budget is set at Performance Max will 9 out of 10 times achieve it. So you mustn't set your budget carelessly.
However, we advise you to keep it at the same level as the previous shopping campaign you may have had running. This is so that for the first month, you'll be able to analyse how performance compares to previous campaigns using the same amount of budget. After this period you should have sufficient data to analyse your daily, hourly, and weekly spend and compare these to campaigns prior. 
After this first period, Google will analyse your campaign for you to show whether you are limited by budget. If so, we recommend you go for at least a 30% increase in budget and trial this to see how results will fair in the future. The reason we say this is that it's better to go on the side of caution with spenditure when looking at projected conversions and clicks as this doesn't necessarily mean that performance is guaranteed from those projections.
When understanding your assets and ad copy it's best to refer back to previous search campaigns and look at your top-performing copy within ads. This principle is the same for assets, as you can also view your top-performing assets.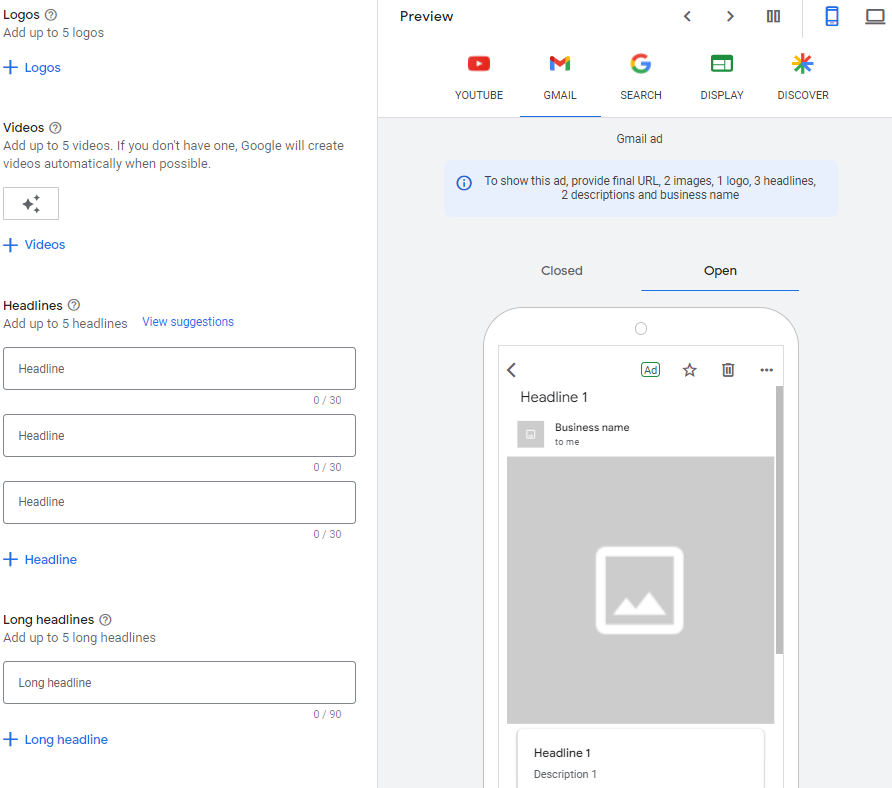 If you're starting from scratch and don't have old campaigns and assets to use, here are best practices for creating them from nothing to get the most out of your Performance Max campaign:
Include videos within your campaigns:
Video Assets can be displayed in a range of formats within the Performance Max campaign such as Gmail, YouTube, Search and Display, so this is quite important that not only do you provide a good amount of content but with a focus on high quality.
For a launch of a new campaign, we'd recommend you have to include at least 3 videos in your campaign.
Ad copy can be a difficult task for any advertiser. Nevertheless, we have a few simple principles to utilise and boost your Performance Max campaign:
Emphasise your client's product, website, and service features, although this may seem obvious, it's imperative that you include this.
Have a call to action; a call to action helps show potential customers why or what makes your service more unique than other formats.
It is crucial to show your product category within your headlines, this will emphasise to customers that they are in the right place before they click on your ad.
To utilise display and search aspects of performance it's important to consider using highly engaging creative. Performance Max allows up to 20 different single images with 3 different ratios. Here's how we recommend organising images:
Depending on the client or business make sure you are showing either the latest season or monthly trending products or features within your campaign.
To maximise performance we recommend you include at least five 1.91:1 single images, five 1:1 single images, and ten 4:5 single images. The reason behind this is that each image ratio is geared towards a different feature within Performance Max:
– 1.91:1 Single Image: Youtube.
– 1:1 Single Image: Display.
– 4:5 Single Image: Shopping.
The reason we want a majority of images to be geared towards shopping is that this format traditionally brings in the most ROI for either your business or your client.
Audiences are important in any form of automated campaign. However, Performance Max, they are the engine behind the machine. To get this machine running on the right fuel we need to give it the right audience.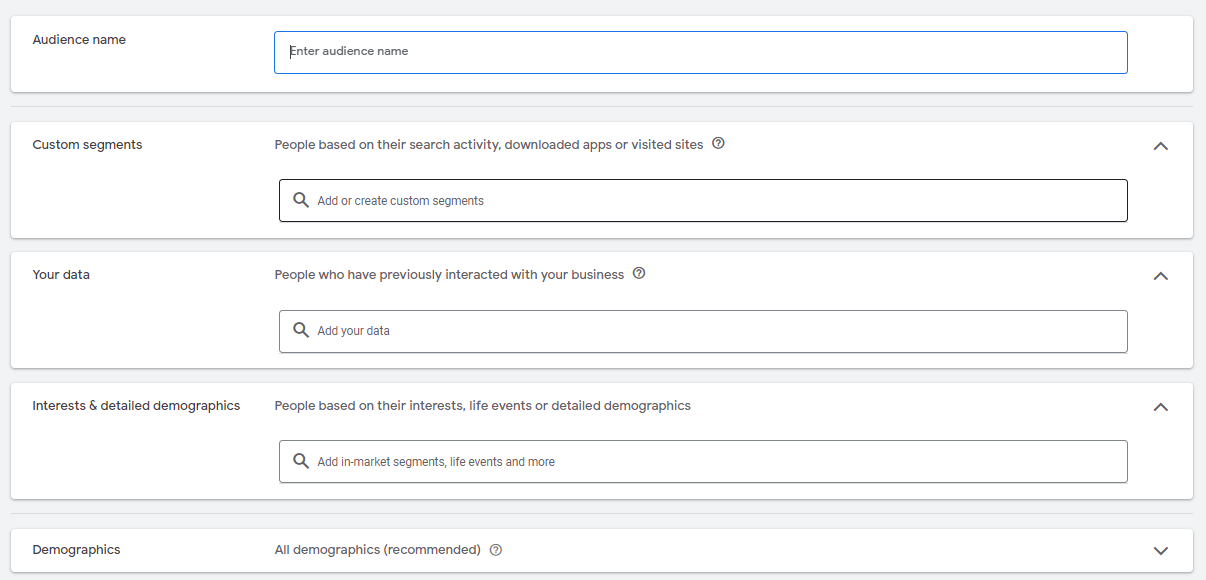 So, where do we begin with Audience Signals?
Well if you have access to either your own or the client's GA, then you will be able to get data based on the last 7, 14, and 30-day behaviour on site. Picking the audiences with the biggest amount of traffic will drive the best results. However, to supplement this make sure you add in high converters, checkout abandoners, and purchases within the last 30 days to create a quality stream of traffic.
Overall the purpose of combining these audiences is that you're giving your Performance Max the most amount of information to generate the best performance. The more fuel you pour into the engine the longer it will run.
An integral part of any account is the setting that is used to run the performance. These are the steering wheels of a campaign to drive you to the right destination.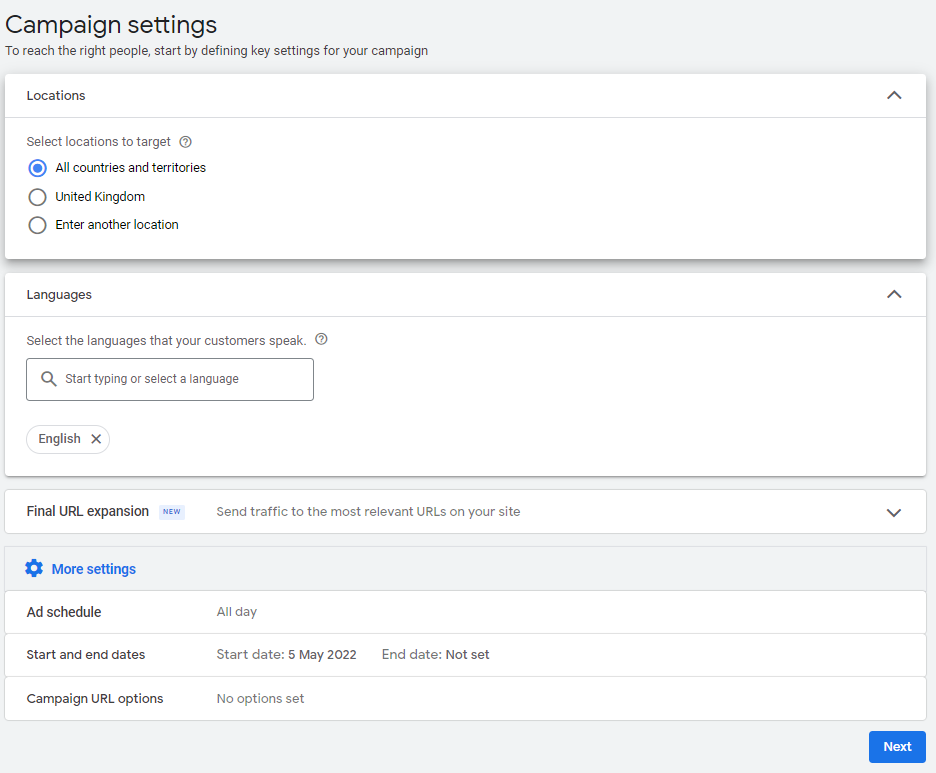 For eCommerce-based campaigns we recommend you set the targeting to maximise conversion with a target ROAS set to steer the campaign in the right direction. If you want to push your campaign a bit further and maximise performance, make sure the Final URL Expansion is set to send traffic to the most relevant URLs.This will encourage Google to send traffic to your highest performers, creating trending items within your product lists. 
How does Performance Max perform?
So after implementing all of those best practices, what can you expect to see?
We've spent 2 to 6 weeks making the changes to various sized e-commerce sites and here's what we saw.
When we compared the stats for all campaigns (including Performance Max) with the date ranges set before and after launch, we noticed the following:
Conversion rate increased between 0.02% and 6%.
ROAS changes varied from -3% to +90%.
Conversions have grown between 8% and 85%.
Average CPC changed from -10% to +19.7%.
CPA varied between -17% to +13.75%.
There's a few things we probably need to make clear about this test. We made sure that all bid strategies were focused on maximising conversion with set ROAS targets.
We also kept the existing shopping campaigns running alongside the Performance Max ones for half of the accounts we tested.
Some interesting trends we spotted were:
Conversion rate changed from -2% to +37% when they were running alongside Performance Max.
Conversion rate on smart shopping that was paused after Performance Max launched was 30.95% higher compared to the Performance Max conversion rate.
Traffic was heavily down between 78% and 97%.
With limited data available due to the new campaigns having been live between 2 and 6 weeks, it is important to note that that is too early to make any decisive conclusions and strategic planning.
On the other hand, it gave us a flavour of what to expect from the performance and what metrics to keep an eye on.
In Summary
Like with anything new, it is always a good idea to test it before it becomes your only option.
Overall, we have learned that there is mainly a positive impact on accounts stats starting from conversion rates towards ROAS. But there were also a few grey areas where the stats weren't that consistent, which were CPA and average CPC. So, if those metrics are your main goals, the earlier you start testing Performance Max the better. It should give you answers quickly and you can think ahead about what strategy you would like to choose when it comes to launching Performance Max across the board. Also, there was pretty much an immediate drop in traffic for the relevant Smart Shopping campaigns, which hasn't been balanced by new traffic from PMax campaigns. So, this would need to be taken into consideration when planning e.g. the budget for Performance Max campaigns or setting up target ROAS (perhaps to start with lower ROAS goals to allow Google algorithms to learn the new strategy quicker).
We will continue to monitor the new Performance Max campaigns performance over the next few months and will run another meta-analysis across our client's portfolio. We hope with more data collected it will either reconfirm the initial stats or allow us to discover new patterns and impact on performance.
If you would like to get any further updates on the topic please sign up to our blog: https://www.broadplace.com/signup/