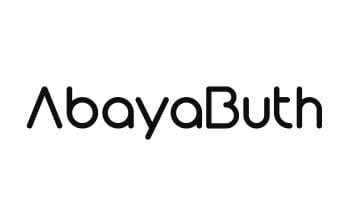 AbayaButh have worked with Broadplace for a number of years to support their online marketing needs.
Using Facebook we've been able to increase the sales of their modest clothing and accessories during their key times of year.
Increase in Orders
directly through Facebook.
Average Return on Ad Spend
improving profitability
Abayabuth wanted to drive product purchases with a high ROAS across Facebook in the run-up to Ramadan. Ramadan is the biggest event in Abayabuth's calendar year so it was important to engage with Abayabuth's customer base, as well those actively in-market in the run-up to this important cultural date.
The global pandemic meant there was a sharp focus on dresses and garment styles that had performed well in the past to ensure optimal ROAS.
Broadplace took an inventory of ad creative that had sold profitably in the past with a high ROAS. Certain colours, styles of dresses sold particularly well and this was the basis of the ad and video creative for the Ramadan/Eid Collection 2020. This would help establish a collection of ad sets with maximum appeal for Ramadan 2020, and improve the likelihood of a record ROAS.
Broadplace through carousel ads and video ads, would help illustrate the material, quality, and design of the dresses. These ads targeted a specific personna with a collection of highly-researched interest groups and competitors across both the UK and the US.
Abayabuth has a loyal customer-base and Remarketed to users from the last 180 days who were yet to convert to ensure reach and further consideration.
In the three week run up to Ramadan Abayabuth saw ROAS exceed 1000% on average and a 66% increase in purchases.
Since launching in 2014, Abayabuth's mission is to become the leading brand for Muslim fashion by offering beautifully crafted garments at a competitive prices.
Industry
E-commerce / Online Retail / Retail – Religous Clothing & Fashion
Services rendered
Google Search
Google Shopping
Facebook Ads
Ready to become our


next success story?