Finally, you can make free business videos (and win £500 with our YouTube Competition).
YouTube recently released YouTube Director for Business app. This incredible app allows you to shoot professional-looking business videos. It tells you how to shoot, what to shoot and what to talk about. Choose from a variety of templates.
Now you can create promotional videos for your business in a matter of minutes. It couldn't be easier.
To celebrate this awesome new step forward for advertising for SMEs, Broadplace is offering £500 of YouTube advertising vouchers to the best video produced using the app. Just use the hashtag #Broadplace when you upload your video to YouTube. The competition is open to everyone, not just Broadplace clients. So download the app, get shooting and we'll choose the best.
[btnsx id="4094″]
Competition closes 17th November. Extended until 24th November!
All you need is an iPhone & the YouTube Director for Business App, which you can download here.

YouTube reaches more 18-to-49 year-olds than any cable network in the US, according to its own statistics. The power of advertising on YouTube has been demonstrated by the fact that all of the Top 100 global brands have run TrueView ads over the last year.
"With the free YouTube Director for business app anyone can create a video ad for their business quickly and easily—right from their phone"         YouTube 
---
---
Top Tips for Making YouTube Business Videos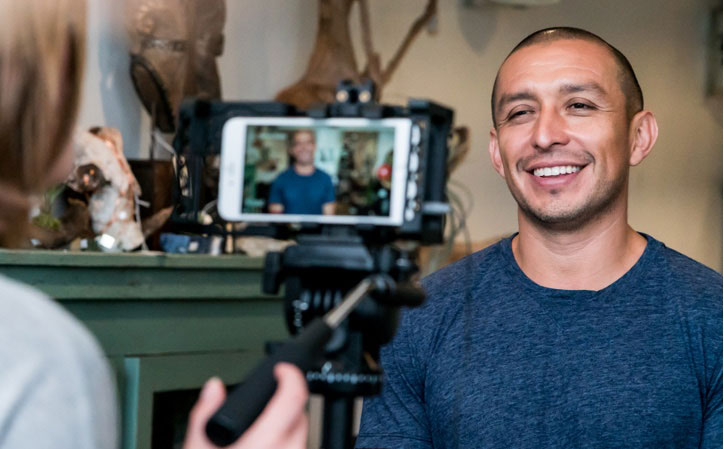 Download the app on your iPhone and select from ready-to-go templates that'll help you introduce your business, and show potential customers what you have to offer.
Just point your phone and shoot — the app will show you what to do step-by-step. Easily add text, animations and music to create a polished video ad.
YouTube Director provides shot-by-shot guidance—so you can create a high-quality video ad and upload it directly to YouTube from the app. No video editing experience required. Now, sharing your unique story with customers on YouTube is easy."        Google Inc.
Music
Music can produce an emotional response in the viewer, so choose something that conveys your message.
Vary the shots
You can shoot in all sorts of places – use a conference room with a coloured backdrop, your shopfront, your business card, your laptop and more
Sound Quality
In the app, you record most of your sound and video separately, so use this to your advantage and record the sound in a quiet place that isn't too echo-y!
Lighting
Lighting makes a difference! Comandeer some desk lamps and position to shed light behind and around your subject.
Involve Customers
Including some images of happy customers can be a very powerful selling tool
Watch Out!
Be aware of what's in the shot – a window,  sensitive client info on a screen… Get someone to look over it and edit accordingly!
[btnsx id="4094″]
---
0 comments on How To… Make A Free Business Video And Win £500